Trade Centre
Trade section for approved customers of The Cupboard Door Company Ltd.
How to use this section:
New trade customers – If you are a kitchen and bedroom showroom, kitchen designer, fitter, joiner, architect, interior designer or specifier, please complete and submit our online trade application form. You will be sent a unique Trade Centre customer login for this section of our website, where you will find product pricing and catalogues. Free general product sample pack for new trade customers (pay carriage).
How to order: Please supply a shopping list of components along with drawings and clear measurements of items required, and finish details, by email to sales@cupboarddoor.co.uk (please note we are unable to work from architects drawings). This will enable us to give you as accurate an estimate as possible (we do not give estimates over the 'phone).
Please note we currently accept BACS payments only and require a *50% cleared deposit on all orders as standard. (*Payment terms may vary. We do not offer credit accounts.)
Existing customers please get in touch with John for your unique login details. Thanks, we look forward to hearing from you!
Lead times – usual number of working weeks required as follows:
Spray Painted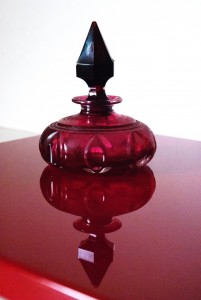 Completes: 6
Frontage: 5
Primed
Completes: 4
Frontage: 3.5
Raw: 2.5
High Gloss: on enquiry
(high gloss spraying is outsourced to a specialist close by)
Delivery – please allow a minimum of four working weeks from order confirmation sign off. Please note that orders are scheduled for production on receipt of written order sign off from the customer.
Display Kitchens If a customer wishes to display a kitchen of ours there is no discount. We expect full payment for the display kitchen upfront. In return we will give the customer 5% discount from each kitchen they then order up to the value of 50% of their display kitchen. An example of this would be the customer pays £10,000 for a display kitchen we receive the funds in full. Following this they place an order for one kitchen per month at the value of £10,000 and receive 5% discount on each order, they do this for 10 months then the discount discontinues. The customer has then got a 50% discount from their display kitchen.
Customer Login
Please enter your username and password below to log in to our Trade centre.